John Molson Human Resources and Management Association (JHMA) is a student-run organization led by a group of dynamic students working together to organize events in order to expose students to the Human Resources and Management industries. We represent a constituency of over 900 HR and Management students at the prestigious John Molson School of Business at Concordia University.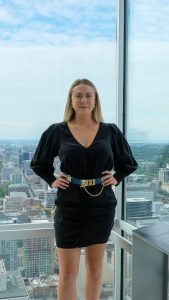 President
"I am in my 4th year and Majoring in Human Resources. My passion for working with people, making a difference and adding value to student life is what drove me to take on this new leadership role. After spending the last two years on this team, I strongly encourage every student to make the most out of their university experience by getting involved!"
Fun fact: When shes not working, you can find her by a lake; scrutinizing a detailed gown exhibited at the museum; or ambling down the streets of Montreal in search of impressive graffiti.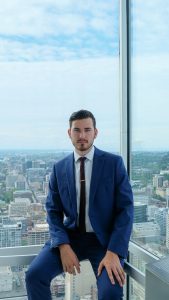 Executive Director
"I am currently studying Human Relations at Concordia. The interactions and networking are what I value most about my school career. JHMA is my opportunity to give back to the student population by hosting fun and impactful events. I am thankful to be surrounded by young ambitious minds who strive to improve the Concordia University experience!"
Fun fact:  When Evan was a kid he played Jesus in a school play – so he feels like he was born for greatness!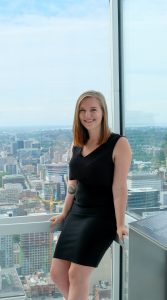 VP Marketing
"I am on my last year of International Business and Marketing, and my second year with JHMA! Most call me the "mom friend" because I goes above and beyond for everyone I care about, but mostly because I have two cats and am asleep by 10…maybe "grandma friend" is more accurate? Hot tip: You can win me over by sharing your best memes and favourite Michael Scott moments."
Fun fact: A creative spirit since childhood, Karma is an avid landscape and portrait photographer and has a passion for interior design.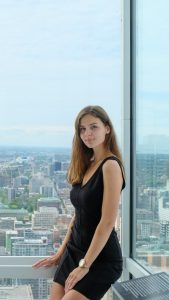 AVP Marketing
"My name is Polina and I am AVP Marketing. Creating beautiful things for you is my passion and Instagram is my favourite platform to connect with each of you. I adore everything from gorgeous graphics to beautiful event setups. I am majoring in Management and a little bit about me: creating beautiful shots is my favourite hobby, being happy, and continuously creating the dream life is my daily inspiration."
Fun fact: Polina loves staying positive and brings sunshine everywhere she goes!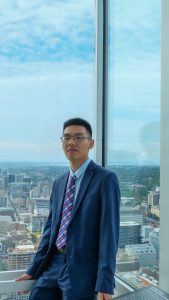 VP Finance
"As a 4th year Accounting student at JMSB, i've learned that Accounting goes hand in hand with HR and Management. By joining JHMA, it is a golden opportunity for me to be able to learn these areas of expertise."
Fun fact: Jacky's first project was to build a bridge made of popsicle sticks that would support the weight of a car! (He succeeded)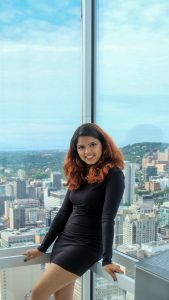 VP Events
"Hi! I am in my 3rd year at JMSB, studying Business Technology Management. JHMA presented me with an opportunity to learn outside of my program, doing the things I absolutely adore – being creative and organizing events!"
Fun fact: Monali played Medusa in high school because of her unruly hair!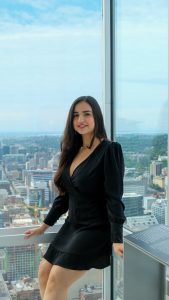 AVP Events
"I am a 2nd year Business Management student with a minor in Human Resources. I found JHMA as a great opportunity to gain insight about the field i'm in and contribute to the community. I hope that with helping people and getting involved I will also grow as a person and learn new skills."
Fun fact:  Sarah is fluent in Arabic and has been a student in 9 different schools!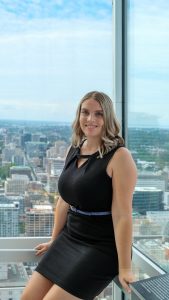 VP Corporate Projects
"As a 3rd year Management student and a former participant of the L.E.A.D. Program, I knew this was only the beginning of getting involved. Being a member of the JHMA family has given me the opportunity to put all the lessons I have learned into practice, but most importantly allowed me to share my passion for people with a group of like-minded students.."
Fun fact: Shannon plans to retire on a farm where the animals outnumber the people!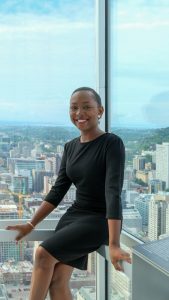 VP Internal
"I am a 3rd year Human Resource Management student with a minor in International Business. I decided to join JHMA as it is a great opportunity to get a sense of the opportunities that HR has to offer and to be part of a team that hosts amazing events for JMSB students. I not only get involved in school but also to be able to connect with people and create more opportunities for students."
Fun fact: Kyara loves being outdoors, gardening, and all things plant!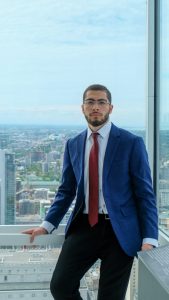 VP External
"Hi there! Do not get intimated by seriousness. This is just a way of showing the hustling mindset I live by that I would like to share with you. It is regardless what I study but I'll have you know that I love reading self-help books."
Fun fact: Michael's hobby is getting out of his comfort zone!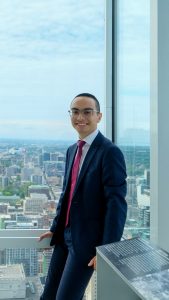 VP External
"I am a 3rd year Finance student and there are few things that I like more than eating at amazing restaurants. My bucket list consists mostly of eating at world-renowned culinary institutions, going to exotic locations, and discovering why kids love the taste of Cinnamon Toast Crunch."
Fun fact: Elias' deep passion for spicy food is unfortunately paired by his inability to handle it, yet he's unwilling to learn his lesson! 
VP Academics – Management
"I started my bachelor in France and began my double-degree exchange at Concordia in January. I'm finishing my 3rd year of studying Management with a minor in Entrepreneurship. I decided to join JHMA after I participated in their LEAD program last semester. JHMA is on their way to accomplish great things for JMSB students and I want to help the team improve our university experience."
Fun fact: Amadeus used to teach windsurfing at his summer camp!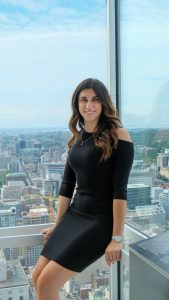 VP Academics – Human Resources
"I am a third-year Human Resources Management student at JMSB. I decided to get involved to build long-lasting relationships and feel more connected to my University. If you ask her, she'll happily say "I'm just here to make friends!"."
Fun fact: There is a well-preserved VCR home movie of Caroline chowing down on a fake Christmas tree apple ornament at the tender age of 2!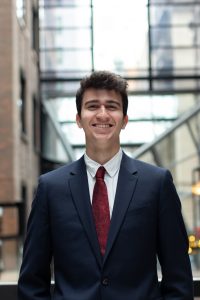 First Year Representative
"I am getting a double degree majoring in Management. Getting involved in your school should be the most important thing for you as you increase your network, practice fundamental skills and distinguish yourself from the majority! On top of all that, JHMA brings you fun, so stop waiting and come join us at our events 😉"
Fun fact: Alex is French but comes from Tahiti, a small island in the middle of the Pacific Ocean!
First Year Representative
"I'm majoring in Human Resources and I joined the team to get a head start on getting involved. I hope to make the most of my university experience with an amazing team! I love going out, trying new things, and pushing myself to get out of my comfort zone! You guys will definitely be hearing more from me soon 😚"
Fun fact: Victoria is mildly allergic to oranges, but loves them so she eats them anyway!
To serve as an active connector between students and the professional HR and Management industries.
Enrich educational and professional experiences of students, provide them with academic resources, and host events to allow for networking opportunities and insights into the industry.
Respect, inclusivity, growth, collaboration, and professionalism.