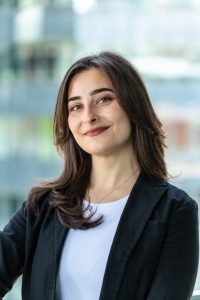 As the JHMA Co-President, Olivia oversees the association's activities alongside Evangelia. She puts a lot of effort into making sure that everyone in the team is well-supported and has access to the resources they need to succeed and achieve their responsibilities. Her ultimate aim is for everyone to enjoy their time spent on JHMA and create enduring friendships and connections. This is Olivia's first year on JHMA. She decided to join because her major is something she is very passionate about. She has had the possibility to establish strong relationships with the other team members as well as business professionals.
Fun Fact: Olivia spent eleven years competing in gymnastics before deciding to take up rugby.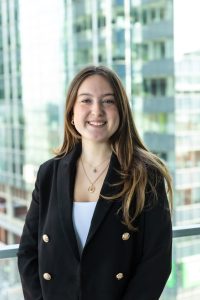 Alongside the other JHMA Co-President, Evangelia oversees the association's activities, ensuring that the team members have the tools and resources to execute their tasks and duties. She aims to foster a fun environment where everyone can learn from the various projects and experiences all the while enriching their time at JMSB. This is Evangelia's first year on the association and is very passionate about Human Resources. The position has given her the opportunity to develop and build on her leadership skills.
Fun Fact: Evangelia has the same birthday as Tom Holland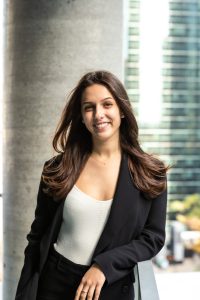 As the VP of Events, Elaine oversees all activties for the events team. She works side-by-side with the Director of Events to ensure all elements of event planning are going according to plan. Alongside her Director of Events, Elaine must work closely with managers from entertainment venues in order to schedule different event spaces for a varity of events that happen throughout the year. Elaine joined JHMA so she can foster new relationships with not only her peers but with business professionals as well. She also wanted to expand her knowledage about managment and human resources so she could use these skills in any future opportunities that may arise.
Fun Fact: Elaine was a compeitive golfer for 8 years!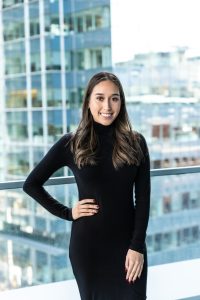 As the Director of Events, Francesca is in charge of assisiting the VP of Events. Francesca works closely with the VP Events and ensures all tasks pertaining towards events are taken care of. Francesca also reaches out to many of the designations on JHMA to provide updates and to get any information that is needed for a specific event. Francesca wanted to join JHMA to not only enchance her knowledge but to work in a team enviroment. Francesca enjoys meeting new people and forming connections with not only her team but with indutry professionals as well.
Fun Fact : Francesca was a figure skater for 15 years both in singles and synchro! She even went to a sports study high school for skating and she competed at a National Figure Skating Competition!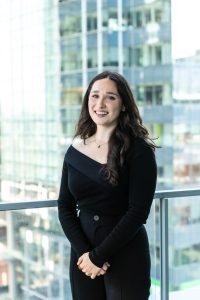 As VP Marketing, Éliane is in charge of leading the marketing team. She creates and organizes marketing campaigns for the various events JHMA holds throughout the year and ensures a well-balanced social media presence. She joined JHMA to learn more actionable skills she will be able to use in the workplace and to be a part of the best team in JMSB <3
Fun Fact: Éliane has been doing horse-back riding since she was 4 years-old and owns 2 horses: Mafalda and Rika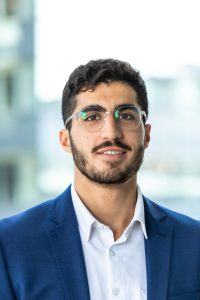 As AVP of Marketing, Reza provides feedback from JHMA social channels to improve and increase engagement in future campaigns and events. He also assists other team members with tasks assigned to him regarding long-term and short-term marketing goals. Reza joined JHMA to boost his university experience and increase his learning about human resources and management while accompanying an interacting team.
Fun Fact : He loves to spend time in nature especially going off-road in summer and snowboarding in winter.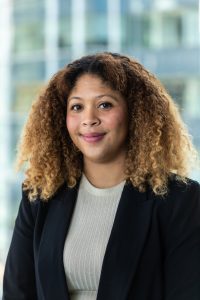 As Social Media Coordinator, Tiphaine is responsible for creating the captions for the events, posting events on social and responding to anyone who might contact JHMA through any platforms. She is a part of the Marketing Team and ensures the captions align with the visuals and the theme for each event. Tiphaine joined JHMA to boost her university experience and her skills but also to help students as she's almost done.
Tiphaine is a big fan of figure skating as she was a figure skater for 12 Years in France and did a national competition. Be careful, if you don't stop her she could talk about that for hours!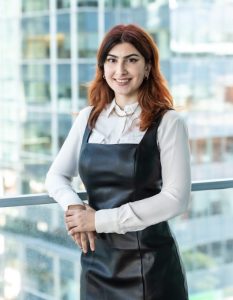 As Content Creator, Vittoria is responsible for creating all visuals for JHMA. She works closely with the Marketing team to make sure the visuals align with the theme of the campaigns. Vittoria is grateful that JHMA has accepted her into their team and allowed her to explore her creativity.
Fun Fact: Vittoria is an avid hiker, her favourite place to go hiking is the Canadian Rockies.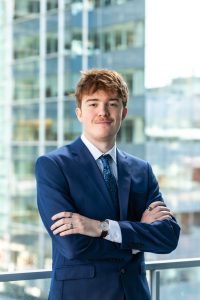 As VP External, Mark oversees all activities concerning external parties and sponsorships for JHMA. He works closely with the AVP External and Speaker Coordinator to develop and nurture relationships with Industry professionals, local business partners, and external parties to gain in-kind and monetary sponsorship donations to fund the association's operations. Mark joined JHMA to not only make the most out of time at JMSB, but to also foster skills and gain experience that will help his journey in the domain of Human Resources.
Fun Fact: Mark was born in Scotland and is the first generation of his family to do so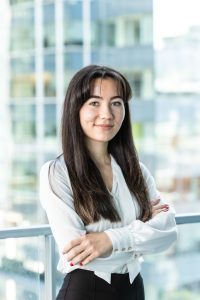 As Speaker Coordinator, Mirabela has the main role to reach for potential speakers that suit JHMA events. Also, she helps the external team to secure sponsorships (In-kind and monetary) through our sponsorship package. She is responsible to attend the sales pitches, with the external team. Mirabela joined JHMA to learn more about herself, her goals, and her strengths and ultimately to have fun despite gaining real-life experience. She is inspired by the ambition and determination of the other students in the association. "You become like the people you surround yourself with. Choose carefully."
Fun Fact: Mirabela loves to dance. Dancing energizes and relaxes her, especially to Spanish songs. It is the best therapy.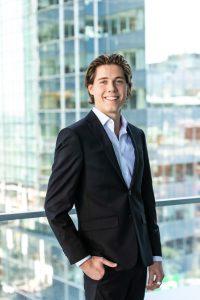 As AVP External, Reece is the right hand of the VP External. He helps in all activities concerning external operations, and supports the External Team and with sponsorships. He also assists in creating and maintaining relationships with industry professionals in the realm of HR/Management through collaborating with them for JHMA's events throughout the semestrer. Monetary sponsorship donations are given to help fund these events. Reece decided to join JHMA to improve and broaden his soft skills while meeting other JMSB students. Also, he gets to develop relationships with industry professionals in the field of management and HR, a career interest of his.
Fun Fact: Reece started playing hockey competitively at the age of 5 until the age of 18
Meet our Involvement team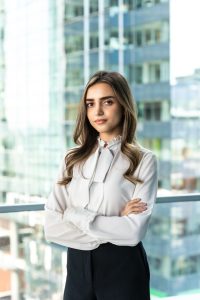 As VP Involvement, Fatemeh is in charge of overseeing the involvement team. Her job entails assisting Human Resource Management students in connecting with HR and Management industry professionals. Fatemeh also works closely with Concordia Career Management Services and other departments in the association to find and promote internship opportunities for JMSB students. In addition, Fatemeh's other roles include participating directly to help other JHMA divisions meet their objectives. Fatemeh is passionate about HR, so she joined JHMA to learn new skills and build valuable relationships with JMSB students and business professionals.
Fun Fact :She loves to read She loves shopping She loves going to restaurants She is obsessed with tea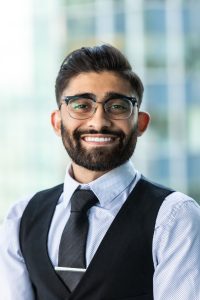 As a Outreach coordinator, Raj's role is to assist VP Involvement. He joined JHMA to learn more about the field and to meet new people.
Fun Fact : Big Peaky Blinders fan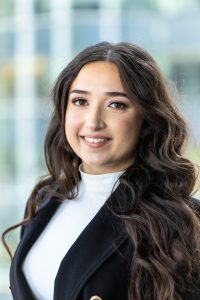 As a VP Acads, Carolina's role is to assist Concordia students with their university journey, such as creating projects, guidelines, connections, and making herself reachable or available to answer to questions. Also, she helps the Events and Marketing team with creating content and ideas related to HR. Carolina joined JHMA to learn more skills that she will be able to use in her future opportunities. She is grateful to be able to discover more if herself and be in the best JMSB Team.
Fun Fact: Carolina has been into music and sports since she was little. She actually started playing the piano at the age of 9, and started playing basketball at 10 years old. She afterwards discovered a passion for soccer, which she still plays in a competitive league.
As VP Acads, Janani's role is to serve as a liaison between student and the academic side of matters at JMSB. She serves mostly as the person who takes care of the Human Ressources and Managament knowledge part of all events organized by JHMA. For Janani, JHMA is the place where she found a student community she can relate to and help other students!
Fun Fact : Janani is classical dancer since the age of 7.
Meet our Independet Roles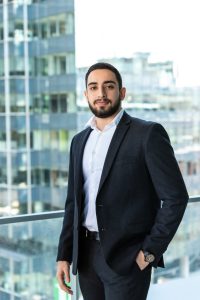 As VP Finance, Mohannd is in charge of all the financial aspects of JHMA. He collaborates with other departments in the association to ensure on-budget and quality events. He joined JHMA to take part in the association's goals and mission. In addition, he wanted to learn practical skills and further enhance his communication skills.
Fun Fact : Mohannd has been going to the gym for 5 years now. He loves this lifestyle and could talk about it for days.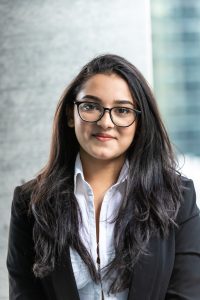 As VP Internal, Bhairavi's role consists of making all the bookiings for events, meetings etc. From equipment to Venue, Bhairavi is responsible for everything as the official booking officer. She also takes up an "HR" role as she is responsible for team bonding and making sure the internal team dynamics are running smooth. Bhairavi joined JHMA because of her keen interest in managment and leadership. JHMA has been an incredible learning experience, particulatrly in terms of managing people and time.
Fun Fact : Bhairavi loves the desert! Growing up in Dubai, she went dune bashing, quad biking or desert buggy riding almost every week.
Meet our First-Year Representatives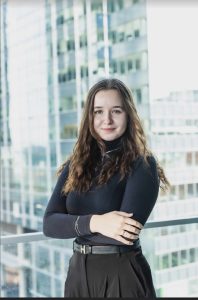 As First-Year-Representative Melanie acts as a liaison between first year HR and management student, and JHMA in order to promote upcoming events. She also supports the other members of the executive team with their responsibilities.
Fun Fact : Melanie's dream is to walk on the Great Wall of China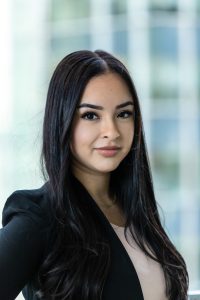 As a First-Year Representative, Jearelyn works as a liaison between first year students to promote the association's initiatives. She supports and partners with several team members to ensure the success of our events. Jearelyn joined JHMA to gain experience in Human Resources Management, to have an impact in the student experience at JMSB, to broaden her social network, and to make meaningful connections.
Fun Fact : Jearelyn is very artistic. She has had a passion for drawing and painting since the age of 3. In fact, during the COVID-19 pandemic, she started her own painting and sneaker customization business.