John Molson Human Resources and Management Association (JHMA) is a student-run organization led by a group of dynamic students working together to organize events in order to expose students to the Human Resources and Management industries. We represent a constituency of over 900 HR and Management students at the prestigious John Molson School of Business at Concordia University.
President
"I am in my 2nd year at JMSB, Majoring in Management with a minor in Supply Chain Operations. I decided to get involved to enhance my university experience, and I am loving it!"
Fun fact: Nick loves playing outdoor hockey in the winter!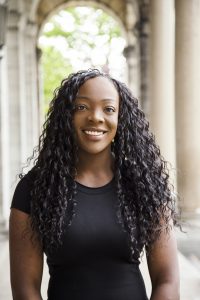 VP Executive
"I am a 3rd year Human Resource Management and Human Relations student. Why JHMA? Why not! Last year was a blast – cultivating new relationships, organizing events, developing my personal growth, etc. I'd like to ensure that this year's experience is the best one that the executive team can help provide."
Fun fact: Geneviève is a rugby player!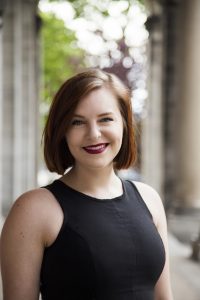 VP Marketing
"Hey! I'm in my 3rd year at JMSB, studying a major in International Business and a minor in Marketing. Joining JHMA was a good way of getting out of my comfort zone and an opportunity to hone my marketing skills before I got out into the real world."
Fun fact: Karma speaks fluent German!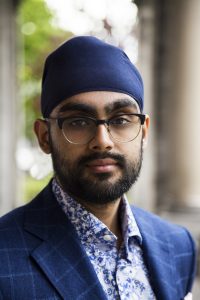 AVP Marketing
"Hey there! I'm a recent graduate of a Bachelor of Arts and now i'm finishing off a Bachelor of Commerce in Management. I have been involved almost every year i've been in JMSB. I find there's no better way to cap off my final year at JMSB than to volunteer with JHMA! I look forward to working on the myriad of scenarios I'll run in to, and working with my team to solve any problems you may face."
Fun fact: Manjinder loves to read, and never travels anywhere without a book in tow!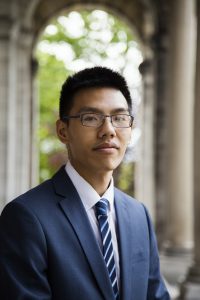 VP Finance
"As a 3rd year Accounting student at JMSB, i've learned that Accounting goes hand in hand with HR and Management. By joining JHMA, it is a golden opportunity for me to be able to learn these areas of expertise."
Fun fact: Jacky's first project was to build a bridge made of popsicle sticks that would support the weight of a car! (He succeeded)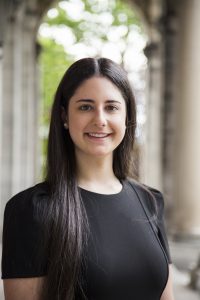 VP Events
"I am a 3rd year Management major, and I joined JHMA to get involved and to enrich the lives of students, myself included."
Fun fact: Melissa will point out every dog she sees when walking down the street!
AVP Events
"I am currently studying Human Relations at Concordia. The interactions and networking are what I value most about my school career. JHMA is my opportunity to give back to the student population by hosting fun and impactful events. I am thankful to be surrounded by young ambitious minds who strive to improve the Concordia University experience!"
Fun fact:  When Evan was a kid he played Jesus in a school play – so he feels like he was born for greatness!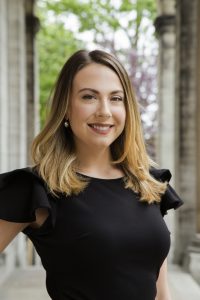 VP Operations
"Hey JMSB'ers! I'm a 3rd year student majoring in Human Resource Management and minoring in Marketing. This year I decided to join JHMA because I am passionate about meeting people and putting my skills to the test. I also believe that gaining as much experience during your academic career while having fun is key."
Fun fact: Karina loves the outdoors!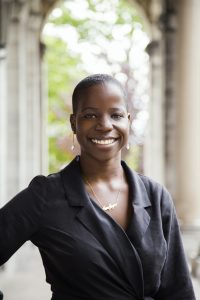 VP Internal
"I'm a 2nd year Human Resource Management student with a minor in Human Rights. I decided to join JHMA in order to gain insight into the opportunities that Human Resources has to offer people, while hoping to meet new people in the process."
Fun fact: Nara would love to open up her own non-profit organization one day!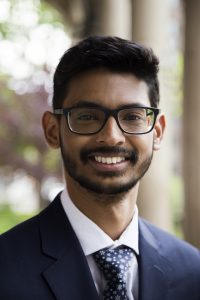 VP External
"I am a 2nd year student studying Accounting and Business Technology Management. I want to enhance the collaboration between HR and Management students with other majors in JMSB, and increase the reach of JHMA to create more opportunities for the student body."
Fun fact: During his orientation, the person Safwan sat beside was also named Safwaan, and he has a lookalike at JMSB!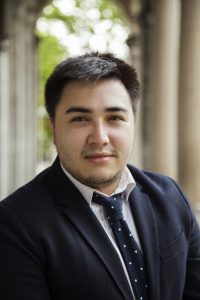 VP External
"I am a 3rd year Accounting and Finance student. I joined JHMA because I wanted to help grow a historically smaller CASA subsidiary. I have always been fascinated with management and its extension to a possible career in management consulting. I also wanted to get out of my comfort zone into a field I wasn't too familiar with"
Fun fact: Nathan is an aspiring poet & singer-songwriter looking to make an impact in all aspects of life!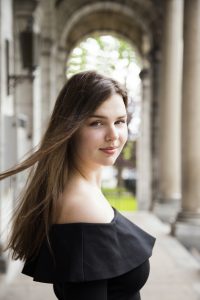 VP Academics – Management
"I am majoring in Management and have a minor in Human Relations. Working with people can be so fascinating! I am in my 3rd year and have always dreamed of being part of JHMA to connect with people and create more opportunities."
Fun fact: Polina loves staying positive and tries to bring sunshine wherever she goes!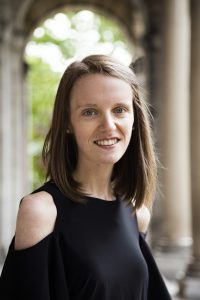 VP Academics – Human Resources
"I am in my 3rd year, doing a BComm and majoring in HR. I joined JHMA because it aligns with why I like HR domain: helping people and community involvement."
Fun fact: Sarah loves to crochet!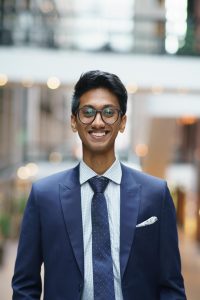 Director of Corporate Relations
"I am a second-year student majoring in Marketing. I joined JHMA to have a family and join a team that hosts awesome events throughout the year. I love initiating conversations with strangers for fun, so joining an association and speaking with corporations was a perfect fit for me!"
Fun fact: Nayan has a problem of laughing in serious and awkward situations, for no apparent reason!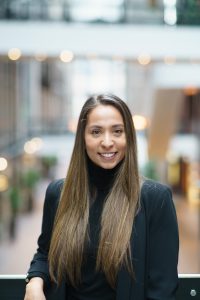 Social Media Coordinator
"I am a first-year student in Human Resource Management, and minoring in Marketing. I joined JHMA because I wanted to learn from others, create a network and enrich my student experience."
Fun fact: Arielle speaks fluent Hebrew!
First Year Representative
"Hey y'all! I'm a first-year student at JMSB, majoring in Human Resource Management. I decided to join JHMA to broaden my network, acquire new sets of skills, and help those in my community! Opportunities like this I believe are what contribute to your personal growth."
Fun fact: Stephenie is determined to pursue an acting career after graduating!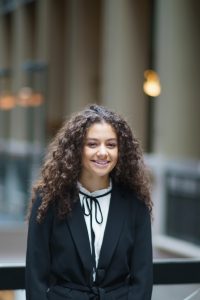 First Year Representative
"I am a first-year student at JMSB majoring in Human Resources and minoring in Management. I chose to join JHMA for the opportunity to gain knowledge in the field of Human Resources and Management and get a jumpstart into my career, while hoping to create opportunities like this for other students at Concordia!"
Fun fact: Olivia is a competitive dancer, and practices all styles of dance!
To serve as an active connector between students and the professional HR and Management industries.
Enrich educational and professional experiences of students, provide them with academic resources, and host events to allow for networking opportunities and insights into the industry.
Respect, inclusivity, growth, collaboration, and professionalism.