Thinking of Majoring in Human Resource Management?
Below you'll find a program structure to help navigate your time at JMSB.  If you would like to save our program map, simply click anywhere on the list for a downloadable PDF document!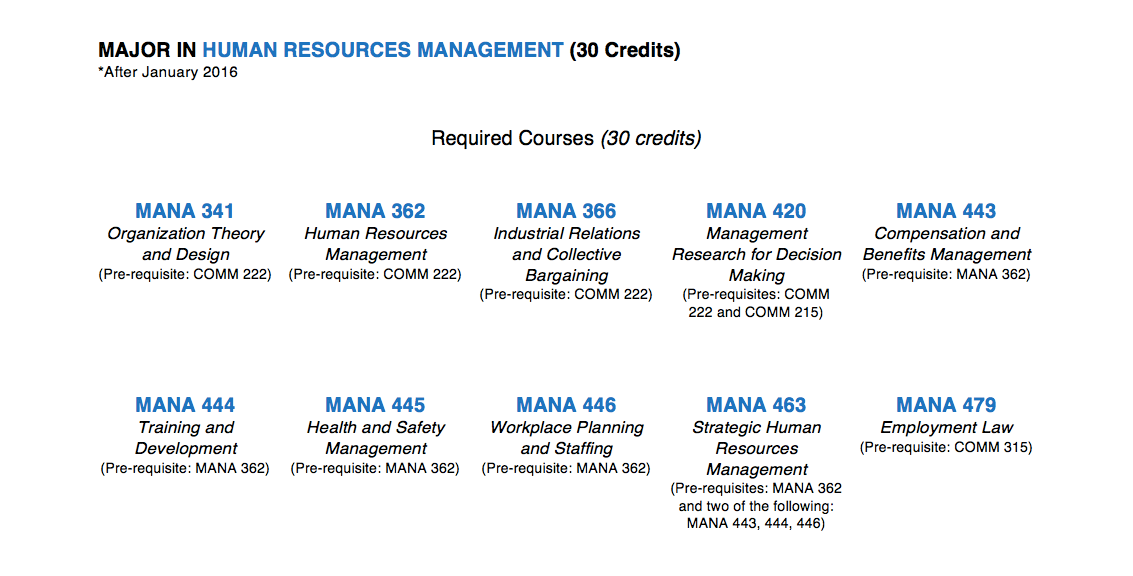 *The 30-credit major in HRM is effective for students who started their major as of January 2016. Students who graduate with the 30-credit HR major have the possibility of getting the CRHA designation without writing the exam. Please refer to our CRHA/CPHR Designation page for more information.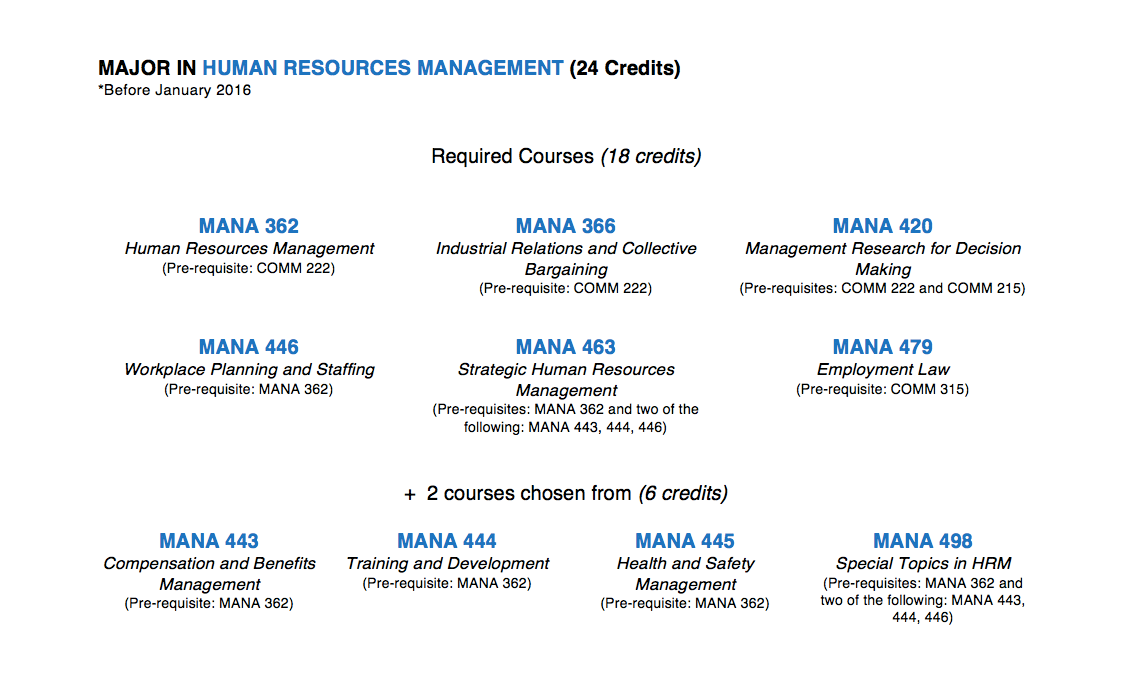 Contact us
1450 Guy Street Montreal
Quebec, Canada, H3H 0A1
Room: MB 4.445
Email: info@jmhra.com